The JDIF is a forum created in 2004 and since then has always been a meeting place for all fans of Johnny Depp.
Here you find all sorts of information about Johnny!
Johnny Depp The Italian Forum is a great family that is evolving more and more!
For us, the important thing is that all fans can find themselves in a large family with whom to share his passion for JOHNNY DEPP What are you waiting?
Come and visit us!
✦ Heaven Depp & Tim Burton
October 10, 2012:
Cristina member of Heaven Depp Tim Burton interview at the London Film Festival!
WATCH THE VIDEO INTERVIEW A TIM BURTON | HEAVEN DEPP INTERVIEW TIM BURTON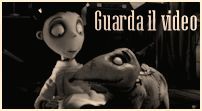 The Depp Heaven is a community founded in 2004 with the forum JDIF, Johnny Depp Fans Italian.
The Depp Heaven is a Fan Club PAPARAZZI FREE.
Paparazzi do not post photos of news or gossip, ranging to infringe the privacy of Johnny Depp and his family!
Our Fanclub is not affiliated in any way with Johnny Depp! We are a community of Fans that are intended to disseminate information about our favorite actor and his fans to join in a 'one big family!
We do not know any way to contact him, there is only one official Fan Mail which you can find by clicking HERE
In 2011, Depp Heaven kicked off a collaboration with Everyeye.it portal cinema, music and video games.
Since 2012 we collaborate with Pirates of Xandria, the most famous group of Italian Impersonator.
We are twinned and collaborate with a charity, Johnny's Angels, which each year donates to the Children's Hospice, Children's Hospital of London in which Johnny Depp is the main donor.
The Depp Heaven asks all those who take news from us, or photos you give us as a source.
Thank you.
Want to stay updated?
Subscribe to our Newsletter!
Title: The Ninth Gate (The Ninth Gate)
Cast: Johnny Depp, Frank Langella, Lena Olin, Emmanuelle Seigner, James Russo
Directed by: Roman Polans ki
Screenplay: John Brownjohn
Duration: 133 min.
Release Date: 1999
Genre: Triller
Distributed by: Cecchi Gori
Plot: Dean Corso, seeker of rare books, is in charge of finding the two existing copies of a book of the 17th century "The Nine Gates of the Kingdom of Darkness"

Original trailer:

Home << All about Johnny ... << Filmography << Filmography 90 Years << The Ninth Gate
Comments are closed.
Title: Black Mass
Year: 2014
Alias: James "Whitey" Bulger
| File | • | Photo |
Title: The Thin Man
Year:
Alias: Nick Charles
| File | • | Photo |
Title: Pirates of the Caribbean 5
Year: 2015
Alias: Captain Jack Sparrow
| File | • | Photo |
Year 2013
• MUSIC
- Unknown by Bill Carter: January 15
- Soudtrack of "West of Memphis: Voices for Justice" January 15
- Son of Rogue's Gallery: Pirate Ballads, Sea Songs and Chanteys: February 19
- The Manhattan Project Blues by Steve Hunter: April 20
• BOOK
- February 5, 2013: Release of the Book Narrated by Johnny Depp "House of Earth" CD version also
• CINEMA
- The Lone Ranger: July 3, U.S..
July 3 Italy
• DOCUMENTARY
- April 28: 'Do not Say No Until I Finish Talking: The Story of Richard D.
Zanuck ', TCM Classic Film Festival, Egyptian Theatre, Hollywood
- 8 May: 'Do not Say No Until I Finish Talking: The Story of Richard D.
Zanuck ', 8.00pm, TCM Turner Classic Movie
• PUBLIC APPEARANCES
February 21, 2013 22:30 New York, Johnny Depp will be on Late Show with Bill Carter and the Blame
• DVD - BLU-RAY
--------------------------