✦ Visita il Forum
Il JDIF è un forum nato nel 2004, da allora è sempre stato un punto di ritrovo per tutti i fans di Johnny Depp. Qui potrai trovare ogni tipo di informazione su Johnny! Il Johnny Depp Italian Forum, è una grande famiglia che si evolve sempre di più! Per noi la cosa che conta è che tutti i fans possano ritrovarsi in una grande FAMIGLIA con cui condividere la passione per JOHNNY DEPP Cosa aspetti? Vieni a trovarci!
✦ Depp Heaven & Tim Burton
10 Ottobre 2012:
Cristina membro del Depp Heaven intervista Tim Burton al London Film Festival!
GUARDA IL VIDEO DELL'INTERVISTA A TIM BURTON | DEPP HEAVEN INTERVIEW TIM BURTON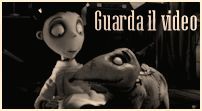 ✦ Disclaimer
Il Depp Heaven è una community nata nel 2004 con il forum JDIF, Johnny Depp Italian Fans.
Il Depp Heaven è un Fan Club
PAPARAZZI FREE
. Non postiamo foto di Paparazzi o notizie di gossip, che vanno a ledere la Privacy di Johnny Depp e la sua famiglia!
Il nostro Fanclub non è affiliato in alcun modo con Johnny Depp!Siamo una community di Fans che hanno lo scopo di divulgare informazioni sul nostro attore preferito e di unire i suoi ammiratori in un' unica grande famiglia!
Non conosciamo nessun modo per contattarlo, esiste solo una Fan Mail ufficiale che potete trovare cliccando
QUI
Nel 2011 Depp Heaven ha dato il via ad una collaborazione con Everyeye.it portale di cinema, musica e videogiochi. Dal 2012 collaboriamo con i Pirati di Xandria, il più famoso gruppo Italiano di Impersonator.
Siamo gemellati e collaboriamo con un'associazione benefica,
Johnny's Angels
, che ogni anno dona per il Children's Hospice, ospedale pediatrico di Londra in cui Johnny Depp è il principale donatore.
Il Depp Heaven chiede a tutti coloro che prendono notizie da noi, o foto di citarci come fonte. Grazie.
✦ Depp Heaven Newsletter
Vuoi essere sempre aggiornato? Iscriviti alla nostra Newsletter!
Archivi del giorno:
6 agosto 2012
Glamour magazine ha dato il via alla votazione per 'l'uomo più sexy del 2012′. L'anno scorso sul podio era stato incoronato Robert Pattinson. Chi sarà il vincitore  di quest'anno? Lo scopriremo ad Ottobre a votazioni concluse.
E per voi? Chi  è l'uomo più sexy del 2012?
Who Is The Sexiest Star?

Robert Pattinson was named the Sexiest Man of 2011 but will he keep his crown this year? We've put together a shortlist for you to browse (and drool over) of the men we reckon he's up against. Make sure you vote for your favourite man. The all-important results will be released in October.

Who's your Sexiest Man of 2012?
Thanks to JDR!
✦ Pre-Production
Titolo: Black Mass
Anno: 2014
Alias: James "Whitey" Bulger
|Scheda| • |Photo|
Titolo: The Thin Man
Anno:
Alias: Nick Charles
|Scheda| • |Photo|
Titolo: Pirati dei Caraibi 5
Anno: 2015
Alias: Capitan Jack Sparrow
|Scheda| • |Photo|
✦ Johnny Calendar
Anno 2013

• MUSICA
- Unknown by Bill Carter: 15 gennaio
- Soudtrack di "West of Memphis: Voices for Justice" 15 Gennaio
- Son of Rogue's Gallery: Pirate Ballads, Sea Songs e Chanteys: 19 Febbraio
- The Manhattan Blues Project by Steve Hunter: 20 Aprile

• BOOK
- 5 Febbraio 2013: Uscita del Libro Narrato da Johnny Depp "House of Earth" anche versione CD

• CINEMA
- The Lone Ranger: 3 Luglio US. 3 luglio Italia

• DOCUMENTARI
- 28 Aprile : 'Don't Say No Until I Finish Talking: The Story of Richard D. Zanuck',TCM Classic Film Festival, Egyptian Theatre, Hollywood
- 8 Maggio: 'Don't Say No Until I Finish Talking: The Story of Richard D. Zanuck', 8.00pm, TCM Turner Classic Movie

• APPARIZIONI PUBBLICHE
21 Febbraio 2013 22:30 New York, Johnny Depp will be on Late Show with Bill Carter and the Blame

• DVD - BLU-RAY
--------------------------